Melanie Cash Open Workshops
For those clients who wish to benefit from some specific training as part of an open workshop, we often run workshops in conjunction with other organisations including Venues of Excellence, Marketing Liverpool, North Wales Tourism and Network She. You can choose to book just one team member onto one of these open workshops, providing a very cost-effective option for key members of your team.
Virtual workshops are proving very popular, and more training will be available via Zoom session to provide a blended approach to learning.
Each workshop will include delegates from other organisations and can be a great opportunity to meet new contacts and learn from others in the hospitality industry.
Please check here again for future courses and dates.  There are examples below of some of the open courses which have been offered previously and which will be available again soon.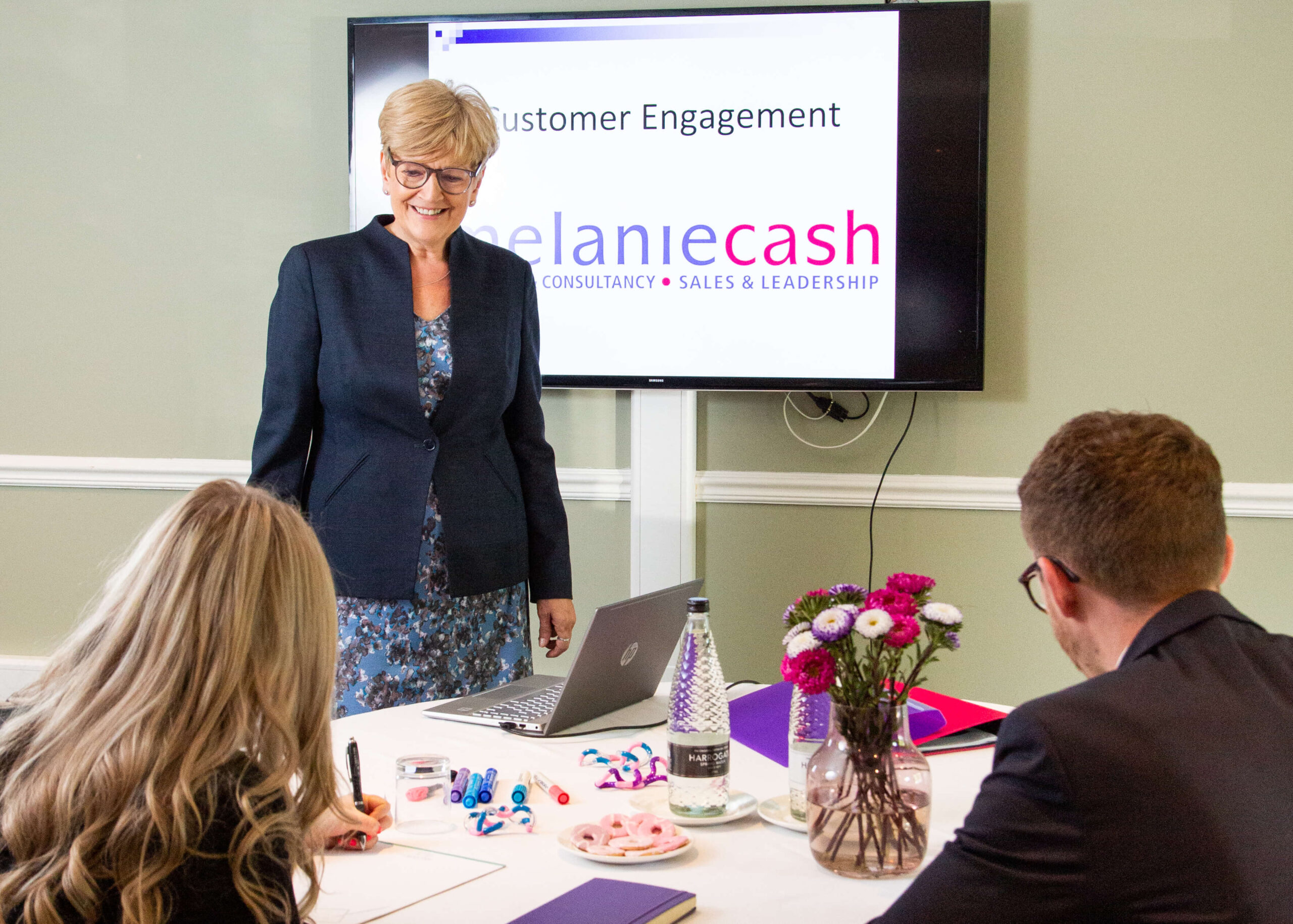 Developing Customer Engagement Skills and Hospitality Champions
Covering key aspects of: how to interact and engage with customers and guests, develop great communications skills; improve the use of effective rapport building, questioning skills and active listening.  Gaining a much better understanding of customers then enables the person to tailor the approach so that more appropriate options and services are offered and highlighted to guests, building customer loyalty and long-term relationships.
Enquiry Handling Excellence & Driving Conversion
Designed to cover all aspects of the enquiry handling process, to build an efficient and professional approach and develop the confidence to win more business.
Delivering Exceptional Show Rounds and Increasing Conversion
Designed for any team members who want to develop their skills in planning and delivering exceptional show-rounds and through more successful negotiations.  This revised version will include how to plan for and approach virtual show-rounds in the absence of being able to meet on site.
Sales Research & New Business Development
Delegates will learn how to and gain confidence in contacting existing contacts and clients; to gain repeat business, research lapsed and lost business, to identify what events and groups they are planning now and, in the year, ahead. In addition, delegates will learn how to evaluate the right prospects and leads for their business, become more effective in making proactive sales calls, stand out in their written communication, social media posts and develop a planning process to maximise new business opportunities and increase revenues.
Nurturing & Developing Effective & Motivated Managers
Part One
Aimed at supervisors and managers in your business, delegates will learn core management skills to support the consistency of service standards delivered by their teams, learn how to better manage performance plus improve communications skills with both colleagues and guests.
Part Two
The second workshop for supervisors and managers includes; expanding communication skills through planning and running more effective meetings, coaching and developing individuals to build their skills and success, managing difficult situations and individuals, plus motivating and rewarding team members that support the achievement of goals and maximise staff retention.